The Problem
Anytime Fitness is a popular fitness chain with several locations across the country. While they are one of the most well-known gyms, there was stiff competition from other fitness studios in the area, and they needed a way to stand out and attract new members.
To stay competitive, Anytime Fitness needed to find new and innovative ways to generate leads and convert them into members. The challenge was to identify the right marketing strategies that would resonate with potential customers and set the brand apart from the competition.
The Approach
The following marketing approach was adopted in Digital Advertising on meta advertising:
Exclusive, time-limited promotions: Anytime Fitness offered exclusive, time-limited promotions to create urgency and incentivise potential members to join. These promotions were offered to different audience segments, ensuring that the incentives were tailored to each segment's needs and preferences. 
Engaging Video Content: Anytime Fitness created engaging video content to showcase its facilities, programs and trainers. These videos were assigned to ad creatives across platforms such as Facebook, Instagram and YouTube, targeting local area audiences.
Geo-Targeted Advertising: Instead of targeting suburbs, we used coordinates to focus on areas where people were more likely to travel to their location. This approach helped them save their budget on bidding against competitors in areas where potential members wouldn't travel.
Audience Segmentation: By analysing previous campaigns, we segmented their budget into different audience groups based on gender and age. This approach helped them allocate their budget effectively and ensured that there was no wasted spend on people who were not converting.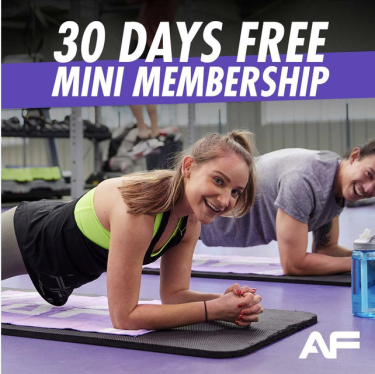 80,000
Unique Impressions
Get in touch
We don't have a bat signal, but we do have an email.
Contact us and we'll come to your rescue