The Problem
How can Fitstop effectively build awareness and differentiate itself in a competitive market? 
We were approached by Fitstop needing to build new market share in Adelaide and Perth with a new strategic approach to marketing that gave creativity and results to a 'sea of sameness'.
The Approach
Our first objective was to maximise the brand impact on the Perth market and support our pipeline of locations. We put the Fitstop experience on show at Perth's busiest beach and partnered with the Perth Radio Breakfast team, utilised Bus Backs, and had a strong digital presence to support our new business owners and supercharge their lead volumes. The event attracted 60 attendees and gave our locations and HQ hours of reusable local content to continue driving the Fitstop message to the market in the lead-up to their opening.
With two locations in the pipeline for Adelaide, our campaign was centred around building hype and focusing on the excitement of Fitstop. In between the two openings, we activated on the ground with a 'run club' style event alongside our tram wrap. The idea was to promote the community aspect and make a lot of noise to support the two openings and ultimately drive franchise enquiries. We were able to utilise mobile location data to 'steal share' from our competitors by targeting potential customers through location services.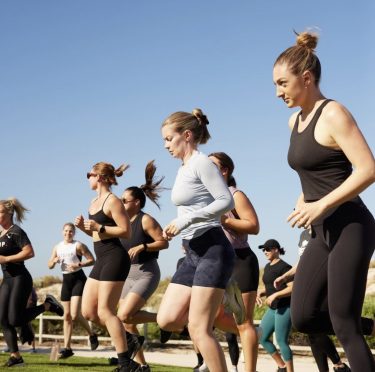 60+
Event Atendees at Both Locations
Get in touch
We don't have a bat signal, but we do have an email.
Contact us and we'll come to your rescue