Media buying doesn't have to be a daunting task with TFM Digital around. From TV and radio to digital solutions such as programmatic advertising, paid social media & paid search, we can help you navigate the complex world of media buying.  We use data-driven insights to develop effective media plans that reach your target audience and achieve your advertising objectives. With our media buying expertise and industry connections, you can rest assured that you're getting the best possible value for your advertising spend.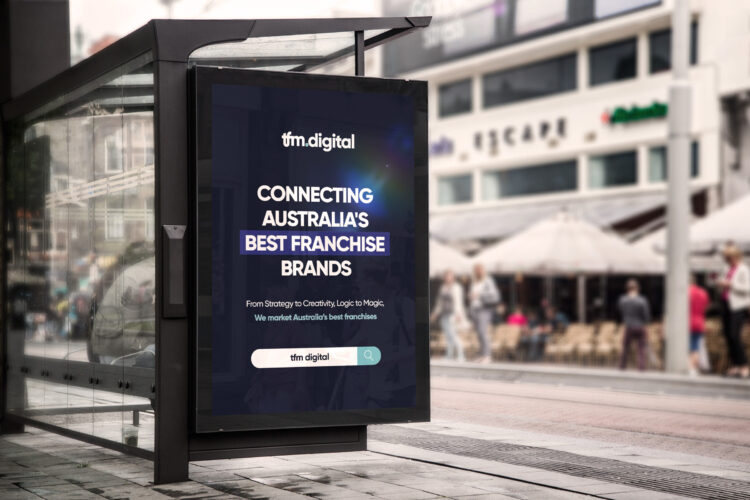 Traditional media
.
TV
We know that a successful TV advertising campaign is all about reaching the right audience with the right message. TFM Digital can help you plan and execute TV advertising campaigns that target specific audiences and maximise reach, working alongside our trusted media partners to ensure that you get the best deal at a cost-effective price.
Radio
We are here to help you make a big impact on the radio waves. Our experts can assist you in planning and buying radio advertising placements that are tailored to your target audience and align with your overall marketing objectives.
OOH
Get your business name in lights! With our expertise in out-of-home advertising, we can help you reach your audience through billboards, transit ads, and other outdoor placements.
Programmatic
.
DOOH
We use Broadsign for our digital solution to buying and managing out-of-home media across the different networks, to deliver dynamic and eye-catching digital out-of-home (DOOH) advertising campaigns. Our team of experts can help you execute a programmatic DOOH strategy that reaches your target audience effectively. With Broadsign, we have access to a vast network of digital screens across various locations and publisher networks, allowing us to maximise the reach and impact of your DOOH campaigns.
BVOD & CUTV
Our team has extensive experience planning, executing, and optimising programmatic ad campaigns on Broadcast Video-On-Demand (BVOD) and Catch-up TV (CUTV) services, such as Channel 7, 9 & 10, to ensure that your ads are delivered to the right audience at the right time.
On top of this, we can also buy media on Subscription Video-On-Demand (SVOD) services, such as Netflix and Hulu. We aim to execute effective programmatic ad campaigns on BVOD, CUTV & SVOD services, maximising your reach and driving meaningful results.
Audio / Podcasting
With our expertise in audio advertising and podcasting, we can help you reach your target audience through audio platforms such as Pandora, Spotify, and independent podcasts. We can help you identify the right shows, hosts, and placements to ensure your ads are heard by the right audience at the right time.
Display & Native
Display ads are the graphical ads on websites or mobile apps. Usually in the form of banners, these ads are placed strategically on websites with relevant content. Display ads aim to grab the attention of users and encourage them to click, which then redirects them to the advertiser's website.
Native ads are designed to blend seamlessly with the content on a website. They match the appearance and format of the surrounding content, making them appear more organic and less like paid ads. The goal of native ads is to provide a non-disruptive advertising experience while still capturing the attention of the audience.
Digital
.
Paid Search
Our digital advertising experts can help optimise your Pay-Per-Click (PPC) campaigns, ensuring that your ads effectively reach your desired audience and provide a positive return on investment. This includes platforms such as Google & Bing Ads.
Paid Social
Our Digital Marketing team specialises in creating and executing Paid Social advertising campaigns on popular social media platforms, such as Facebook, Instagram, TikTok, and LinkedIn, to effectively engage with your audience and drive meaningful results.
Get in touch
We don't have a bat signal, but we do have an email.
Contact us and we'll come to your rescue